Application engineering
Do you design equipment for non-standard conditions? Do you develop new machines? Do you need advice on choosing a bearing or train your employees? The application engineers from ZKL will help you solve this.
Training
Application engineering, assembly or lubrication of bearings - our qualified employees are professionals in all these areas. They willingly provide you with professional training not only on basic topics, but they also often expand them according to the customer's requirements. We help to improve your knowledge of the bearing assortment and prevent premature bearing failure. We travel around the world to visit our customers, but we can also organize trainings in the form of webinars. You can complete practical training in the assembly and disassembly of bearings in a special assembly workshop of ZKL in Brno. We organize professional training primarily in Czech and English.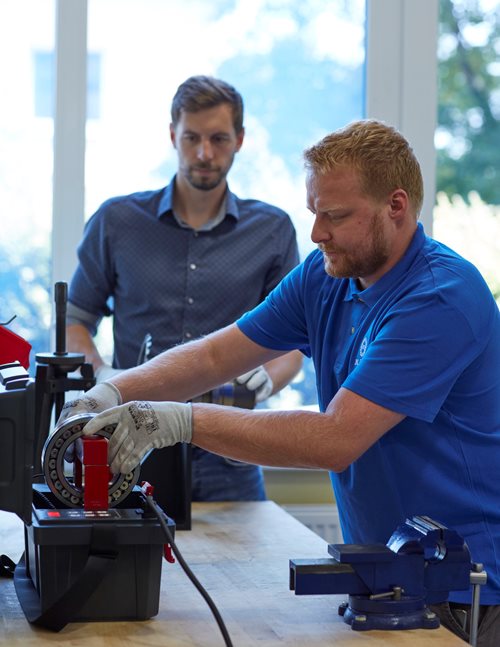 Bearing calculations
Each application has different operating conditions which means that it also requires the use of different bearings. Our ZKL application engineers will help you with their selection. We use our long-term experience in bearing design and combine them with commercial and in-house developed computing software. When designing bearings for the specific application, we include the effects of the environment, i.e. the temperature and pollution, the type of lubricant selected, acting constant and variable loads, operating speed and even deformation of related components. We can optimize the operating clearance in the bearing so that the bearing achieves the longest possible service life during its operation. When calculating durability, we work with the basic standards ISO 281 and ISO/TS 16281.
Go to
ANALYSIS MODULE
Assembly and disassembly of bearings
Up to one-sixth of all premature bearing failures are caused by their poor assembly. Therefore, the assembly and disassembly of bearings requires well-trained and experienced staff, cleanliness in the workplace and suitable tools and aids. In ZKL, we have a team of experienced assembly engineers who will assist you in the assembly and disassembly of standard and special bearings anywhere in the world. On request, we can also prepare assembly and maintenance manuals for you - e.g. for railway bearings, bearings for wind energy, split bearings and others. And we also regularly organize theoretical and practical trainings in assembly and disassembly of bearings.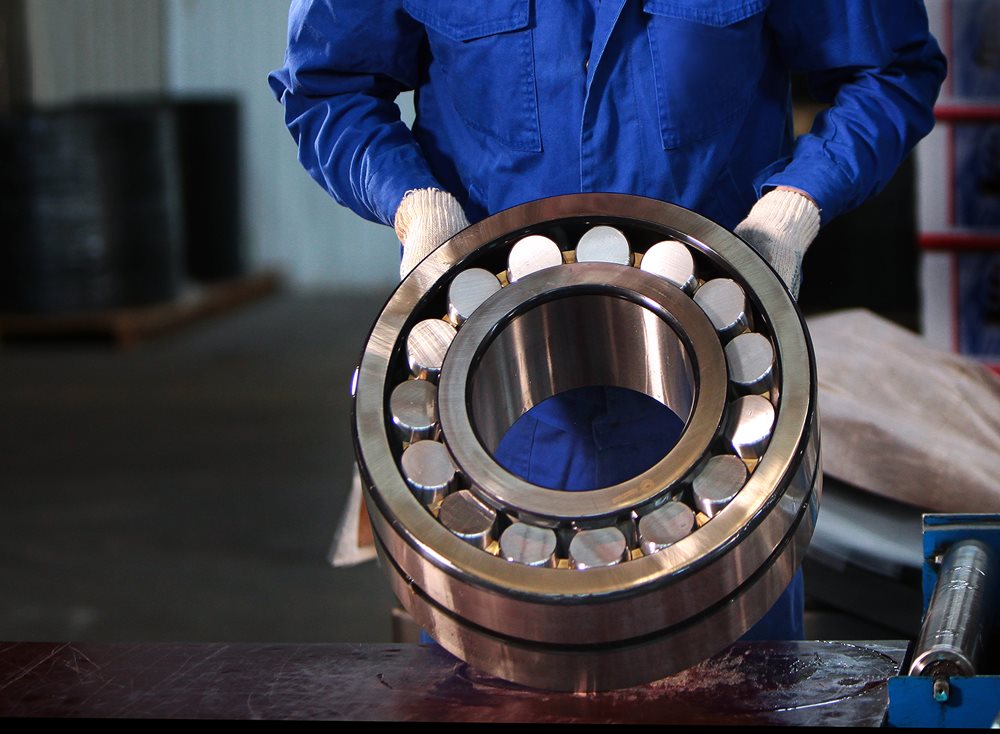 Bearing lubrication
Up to a third of all bearing failures are caused by their improper lubrication. Therefore, it is very important that you know what type of oil or grease lubricates the bearing during operation, how often to change it and how much of it to top up. Bearings lubricated with forced oil circulation are well cooled and dirt can be filtered from the oil. However, this system is relatively expensive. Grease-lubricated bearings can generate more heat in the application and dirt will accumulate in the grease over time. Therefore, it is necessary to top up the fresh lubricant regularly. Despite its obvious disadvantages, this method of lubricating bearings is very cheap and simple in construction. If you need advice on bearing lubrication and ensure their trouble-free and efficient operation, contact our ZKL technical sales support.