Railway
Rail transport can be described as the safest and most economical land transport of people and cargo. As in other industries, in the railway industry we place great emphasis on the reliability of individual parts. We follow the current trend of extending service intervals. This reduces customer costs related to the operation of the rail vehicle.
Axle bearings and bearing units
Axle bearings are one of the key components of the whole railway vehicle. Our customers have high demands on their reliability. It means that the bearings must last hundreds of thousands of kilometres without any signs of damage. For this reason, there are a number of international and European standards that regulate the conditions of production and quality control of railway bearings - e.g. UIC 515, EN 12080 and others. When operating railway vehicles on European lines, the interoperability conditions set by the European Commission must be met. This ensures that the individual basic axle bearing designs of one producer can be exchanged for equivalent bearings from another producer.
The most commonly used axle bearings are single-row cylindrical roller bearings of the WJ/WJP type, mainly in freight transport. Recently, cylindrical roller or tapered units have predominated in passenger transport. These compact bearings are covered or sealed at the factory and filled with grease. All this reduces the operator's intervention in the bearing. In combination with the progress in the field of lubricants, we guarantee an extension of the service interval of the bearing units up to twice - compared to standard single-row roller bearings of the WJ/WJP type. Another type of axle bearings are double-row spherical roller bearings which are most often mounted on the axles of locomotives, i.e. where there are higher operating loads.
In ZKL, we offer solutions for a wide range of wheel sets for most types of railway and other rail vehicles. These include diesel and electric locomotives, diesel and electric units, passenger cars, fright wagons and public transport vehicles, such as tram sets.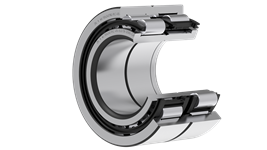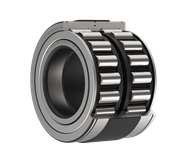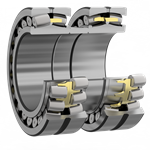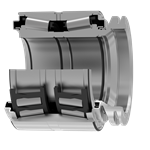 Bearings for traction motors and other applications
Bearings for traction motors
Many rolling stock and railway applications have demanding operating conditions. Traction motors are no exception. Traction motor bearings can be exposed to stray electric currents, high loads, operating speeds and elevated temperatures. The passage of electric current through the rolling elements causes erosion in the raceways of the rings and, as a result, significantly shortens the service life of such affected bearings. There are two ways to prevent the passage of electricity. Either by ceramic spraying on the surface of the outer or inner rings, or by using the so-called hybrid bearings, the elements of which are made of a ceramic material. Traction motor shafts are most often equipped with single-row ball and roller bearings. In the ZKL project, we offer these special bearings, which we supply as standard with increased accuracy and with larger radial clearances.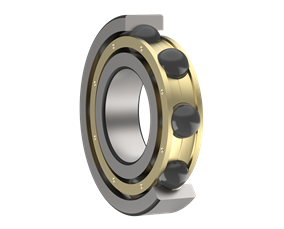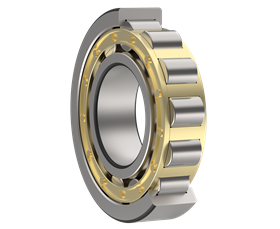 Axle suspensions bearings
Axle suspensions bearings are used to mount and connect the traction motor and gearbox to the railway wheel set. The most commonly used are a pair of tapered roller bearings or spherical roller and cylindrical roller bearings. During production, the ZKL axle suspensions bearings are subjected to appropriate quality control. As with other applications, bearings must meet customer requirements: be as reliable as possible.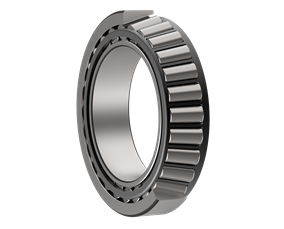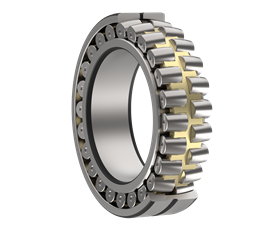 Services
Every new project in the field of railway bearings requires professional assistance in the actual design of bearings, application of bearings and, last but not least, in their installation and maintenance. From ZKL's headquarters in the middle of Europe, we send our assembly or application engineers all over the world. They make sure that your technical team is carefully trained and thoroughly acquainted with all the advantages and features of the ZKL bearings.