Raw material processing
Significant temperature fluctuations, high level of dust, humidity or vibration and shock loads - mining and processing of raw materials simply takes place in very demanding operating conditions. In ZKL, we offer a wide range of technical solutions for individual segments of this industry. We make the most of the design of the bearings so that the operation of each device is as economical as possible.
Bearings in crushers
However, for all types of crushers, the crusher bearings are exposed to high impact loads and excessive dust. Therefore, bearing producers have a great responsibility to produce bearings with the highest possible load capacity and well-crafted functional surfaces. However, the user must pay attention to the regular maintenance of the bearing, especially its correct re-lubrication. This is because there must always be fresh grease in the bearing.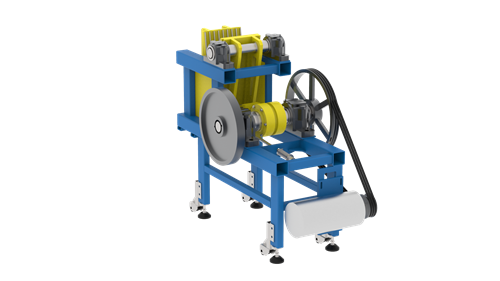 In ZKL, we fulfil our task by introducing an innovated generation of New Force spherical roller bearings. Thanks to their properties, the bearings of this generation are comparable to the premium brands on the market.
Spherical roller bearings of series 230, 231 and 223 with normal radial clearance or with clearance C3 are most often mounted on eccentric crusher shafts. In ZKL, we supply bearings in the EMH NF design for a complete range of capacities and sizes of crushers. These are bearings with a one-piece solid brass cage.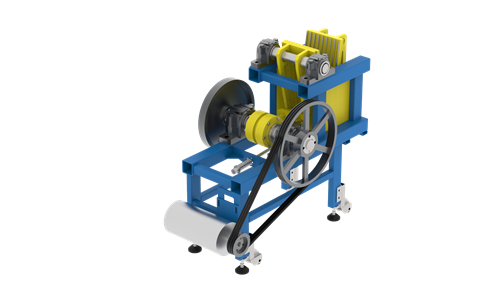 Bearings in belt conveyors
Belt conveyors consist of drive and driven master rollers, tension rollers and rollers. The drive, driven and tensioning rollers are usually mounted in spherical roller bearings. ZKL, as one of the world's few bearing producers, offers its customers sealed spherical roller bearings. They meet the strictest requirements for operational reliability. The bearings have a contact lip seal made of NBR (up to 110°C) or HNBR (up to 150°C) and are standardly lubricated with ZKL LVT 2 EP grease (up to 110°C).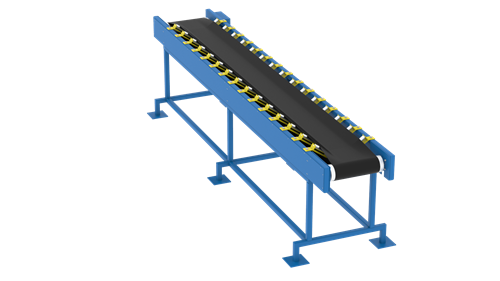 The seal prevents dirt from entering the interior of the bearing. In combination with a correctly made house seal - the labyrinth seal of the house and the interior of the house are filled with grease - it is the ideal solution for the given application. We have verified from practice that sealed spherical roller bearings have a service life of 2.5 to 3 times longer compared to open spherical roller bearings.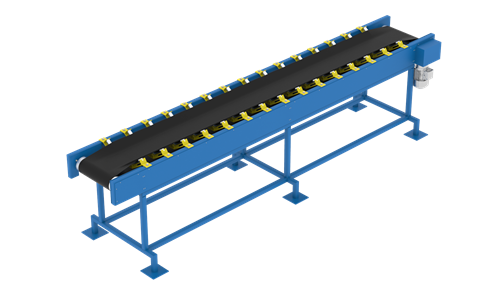 Bearings in vibrating sorters
The basic components of sorters are usually vibro-motors or possibly eccentrically unbalanced shafts, which cause a circular or elliptical oscillating motion. The screens are mounted on springs and move the material over the surface of the screen. This is how the sorting takes place. Experience has shown that conventional spherical roller bearings with brass or sheet metal cages, which are mounted on eccentric shafts or vibro-motors, do not stand ground. On the contrary, they fail prematurely. For this reason, we in ZKL have developed special spherical roller bearings for vibration applications and marked them with the suffix EMHD2. The vast majority are bearings of the 223 series. The bearings of the 222 and 233 series can be an exception. We offer a range of these bearings from 40 mm to 200 mm hole diameter.
Technical information of EMHD2 bearings:
increased accuracy of the inner geometry and inner diameter of the bearing
brass cage on the outer ring of the bearing
radial clearance C4